ABOUT US
TORNERIA B.C.Z. SNC is an Italian company specialised in series production of precision turned parts, metal and plastic.
Special parts, manufactured to customer specifications (technical drawing or sample), are obtained by processing of
round bar, square or hexagonal

, through the use of automatic lathes or numerical control of last generation.
In section Products there are a some examples of turned parts.
PRODUCTION
The machined materials are:
BRASS

ALUMINIUM

ANTICORODAL

BRONZE

STEEL

AVP

STAINLESS

STEEL

COPPER

PLASTIC

MATERIALS

- brass, copper, bronze,

- avp-iron, steel, staniless-steel,

- alluminium, anticorodal,

- Plastic and acrilyc materials

(pvc, delrin, teflon, nylon, plexiglass...)
We produce pieces of small / medium size, simple and complex,

(diameter from 2 mm to 60 mm)

for small / medium series (from 20 to 100,000 pcs and more).

→
In Section Machine Park there are listed all our lathes.
QUALITY
We guarantee the best product quality at the right price, even without ISO 9001 certification.
SERVICE
We can supply Surface treatments on metals such as nickel plating, galvanization, tin plating, anodizing, bluing or chrome plating.
We also carry out re-work such as: drilling, tapping, assembly or partial re-working of the particulars.


For Shipments to Italy - Europe we rely on our forwarder, DHL Express, or Yours forwarder trusted. (BRT, GLS, SDA, TNT, Fed-EX, UPS, Sifte Berti, etc ...)
HISTORY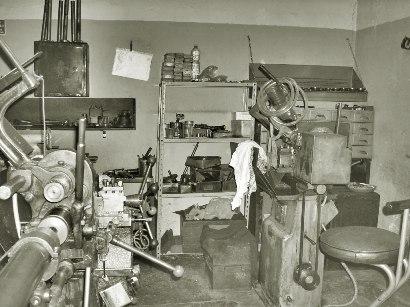 Our company was founded in 1958 in Milan, Via Tarvisio, 39 initially called BRANCA & CROCE S.D.F.
In 1997, the company became S.n.c. and after three years, the company was purchased by new members who are still involved in the management.

In 2008, the turnery produces and exports, special particulars in Europe.

In 2010, the company changed its name and moved to new premises in Mariano Comense (CO). It was born TORNERIA B.C.Z. SNC.